If you want to increase your website speed then Installing a cache plugin on your site is the best way to improve your site loading time.
And When it comes to Caching plugin, no doubt WP Rocket is the most popular option available in the market.
Although it labels itself as a just Caching plugin, WP Rocket includes a bunch of advance features that improve your website performance beyond just Caching.
Still, in the world of Popular free Caching plugin like W3 Total Cache, WP Super Cache, WP Fastest Cache, is WP Rocket actually worth paying for?
That's what I aim to find out in this detailed WP Rocket review.
Join me for a look at some real performance data, a detailed tour of WP Rocket features, and my honest thought on whether WP Rocket justifies its price tag or not!
Popular article of the week – Siteground Hosting: Great Reputation – Find Out Here If They Live Up To It.
Why Is Website Speed Important to you?
It is important to understand that the speed of your website or Blog can have a dramatic impact on your site's bottom line.
But how?
Well, last year Google confirmed that Website Speed Is A official Ranking Factor.
They even mentioned that they will penalize slower loading sites and push them down the search engine result as they add less value to visitors.
This simply means you will get lower ranking, less traffic, less conversion, and less revenue.
And not just search engine, People also don't like a slow loading website or blog.
Do you know that 47% of visitors expect to load your website in two seconds or less? Any longer and more than 40% of users will abandon the site.
I know these stats are shocking for a website owner.
But look at the brighter side:
Case studies have proved that Users spend 70% more time and have 60% more page views on fast loading websites.
So, this means if you speed up your site then you can easily get a higher ranking, more traffic, more conversion, and more revenue.
How Caching Can Speed UP Your Website?
Caching (pronounced "cashing") simply means 'store for future use.'
When we talk about it in the context of a site – caching is the process of generating, storing, and serving the static version of your website to your website visitors.
Didn't get it?
Give me a second…
See, whenever a person visits your site, a request goes from his browser to your site server, and your server fetches all the information that makes that web-page and shows it to your visitor.
Since your site server (where your website data is stored) can be located thousands of miles away from your visitor location, so the complete process of requesting and sending web page information can take a little time to load the site.
However, with the help of a cache plugin, you can create a cached version of the static file of your blog posts & pages and when a site visitor access that post or page it will be served directly from the cache folder.
As a result, it'll save a ton of resources in terms of running all PHP queries and accessing your database to regenerate and serve the same post. Thus now your website visitor can see your website much faster than before.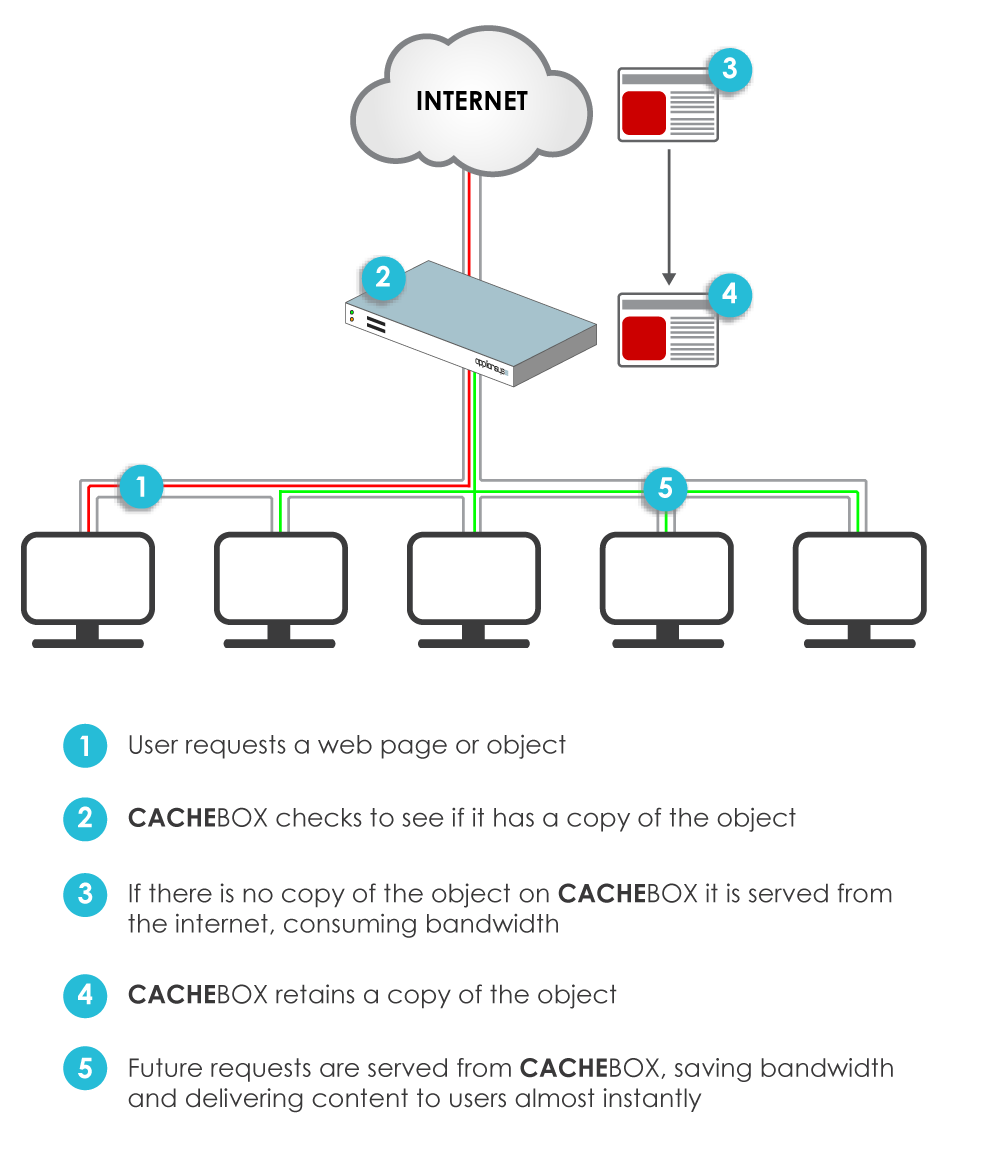 So, I hope now you have understood the importance of a cache plugin.
WP Rocket is a WordPress plugin launched in 2013 to enable caching on the WordPress site with the goal of improving website loading time.
Apart from just Caching, this plugin comes with some additional features that can take your WordPress website performance to the next level (Which we'll explore in this WP Rocket review)
Even though there are some very popular free WordPress caching plugins out there, WP Rocket being a paid option has quickly established its presence as a market-leader.
Today WP Rocket powers more than 9 lakh WordPress website and continue to evolve as one of the leading caching plugins for WordPress.
This WP Rocket review aims to find out whether it's worth investing in a premium caching plugin like WP Rocket or not.
WP Rocket in Action – Real Performance Data
While I could kick off this WP Rocket review by telling you all about its features, I think the number speaks louder than the words when it comes to a performance optimization plugin.
So, while I'll share all those essential details and show you the WP rocket interface, I want to show you real-life results from our website.
Editor's Note: I am using Siteground wordpress optimized hosting to host this website along with Generatepress theme (these two things are curucial for a good website speed)
Without WP Rocket Plugin:
Before WP Rocket, Our site was loading in 3.6 seconds with a Total page size of 1.04 MB and 72 requests. Let's see what we can achieve after activating WP Rocket.
With WP Rocket:
Oho! A remarkable improvement! 0.9 seconds shaved off the load time, and we've taken the number of requests from 72 to 42.
As you can see, WP Rocket can make a pretty big impact on your WordPress site's page loading times.
Now, let's dig into how it actually does that and how everything works…
Why Choose WP Rocket Plugin over others?
1.

#1 rated Caching Plugin in Facebook polls
I am member of a couple of Facebook groups where bloggers and WordPress experts connect with each other.
In those groups, I found a couple Facebook polls where people asked about the best cache plugins. And in every poll, WP Rocket was rated as #1 caching plugin.
These polls result are proof that I'm not the only one who loves this plugin. In fact, it is the one and only cache plugin which has the 5-star rating on Trust Pilot with over 565 reviews.
2.

WP Rocket Is More Than Just A Caching Plugin
There are tons of popular free WordPress caching plugins available in the WordPress repository.
That means in order for WP Rocket to justify its premium price tag, it needs to offer some premium features to differentiate itself from those free options.
This is the reason that WP rocket many performance optimizations options that you'll not find in a regular Caching plugin.
Here are some of the biggest tweaks that you get:
Database optimizer – This option lets you clean your database right from WP Rocket dashboard otherwise you have to install a separate plugin like WP-Optimize.
Heartbeat control – This option lets you take control of the WordPress Heartbeat API or you have to use a sepearte plugin like Heartbeat Control)
Lazy load images/videos – Lazy Loading refer to a set of techniques that defer the loading of images/videos on a page to a later point in time – when those images are actually needed, instead of loading them upfront. These techniques help in improving your website performance.
Host Google Analytics locally – Hosting Google Analytics locally can help speed up your site by reducing extra DNS lookups
Host Google Fonts locally – Hosting Google Fonts locally removes the need for your website to make requests to Google's servers. Thus it improves your website performance.
Integration with Cloudflare + other CDNs – Helps you connect to CDNs like Cloudflare and origin pull CDNs.
Remove query strings – Removes queries strings, like "?ver=1.0", to improve your GTmetrix score.
3.

Very Less Chance Of site Break
Almost all Free Cache plugins are infamous for causing errors or breaking the site.
Don't believe me?
Just go and check out the 1-star reviews of WP super cache, W3 Total Cache or WP super cache.
You'll notice that most of the complaints are regarding some error or complete site break.
But with the WP Rocket, there is very little chance of any type of errors.
Even, in any case, you got any errors – you can always contact the support team and get their professional help… unlike other cache plugins where support is virtually non-existent).
4.

It is Made For Non-techy Guys
Unlike other Caching plugin (especially W3 Total Cache) you don't need to be a tech expert to set up the plugin properly to get it running.
In fact, WP Rocket claims that you can set up the plugin in less than 3 minutes.
And after using it for more than a year now, I also agree that with WP Rocket, you don't have to waste time struggling with complicated settings.
As soon as you activate the plugin, WP Rocket automatically applies its 80% of web performance best practices even before manually enabling any option.
5.

Excellent documentation
WP Rocket team has made excellent documentation which you can check out for any kind of help.
In case you can't figure out something, you can use there 'Need Help' option which is available for each and every setting.
2020 Update:
After months of scriptwriting and with the collaboration of the people at 101Videos, WP Rocket has introduced its tutorial videos project.
These Video tutorial basically provide all the info you need to understand what a complete experience with their plugin feels like.
From installing the plugin for the first time to the best settings, from measuring your site loading time to advance customization techniques, they have covered all the fundamentals of WP Rocket.
These Videos are accessible for WP Rocket users directly from their dashboard.
6.

They offer Frequent Updates
The Best thing about WP Rocket is they release new updates about 2-3 times each month…
You can check it out in their changelog yourself.
Updates are very important since most of the Free Cache Plugin developer doesn't release any updates for a long time. (do you know W3 Total cache wasn't updated for almost 3 years)
Since every update includes Bug fixes and enhancements as well as you can expect new features and plugin to always run smoothly.
7.

CDN Compatibility
Using a CDN (Content delivery network) to distribute your website static files to the server located all around the world is another effective way to improve your website loading time.
And it's good to see that WP Rocket is fully compatible with most of the CDN providers.
So, Whether you are using the CDN service that comes along with your web hosting plan, or you have signed up with a CDN independently, you should be able to integrate it with WP Rocket to improve the performance of your site even more.
8.

Awesome Support (Where Most Cache Plugin fails)
When you go with a Free Cache plugin, you are either getting no support or severely limited support from developers.
As I mentioned above, Frederick Townes (Developer of W3 Total Cache) didn't update his plugin for almost 3 years. WP Fastest Cache 1 star reviews are so backed up from people saying "awful support" and WP Super Cache has tons of unresolved comments. So, the bottom line is "there's zero support for cache plugins."
With something as potentially complicated as performance, it's worth it to have an expert to talk to sometimes when something goes wrong.
Fortunately, WP Rocket has an amazing reputation for its customer support service. You can contact them any time with raising a ticket and they will reply to you within an hour with a solution.
As far as my experience is concerned with WP Rocket support teams, they have always been very responsive to me.
Honestly speaking, this is a huge benefit over free plugins, where the only support you get is through forums.
How To Optimize Your Site With WP Rocket?
Ok, so as of now you know that WP rocket does indeed do a pretty good job in speeding up your website. But how does it actually go about doing that?
To show you what's going on underneath the hood, I'm going to take you through the WP Rocket interface now.
Have a look at how WP Rocket dashboard looks like.
As I mentioned earlier, WP Rocket starts working from the seconds you activate the plugin, which means you get most of the benefits without even tweaking any settings.
In fact, I would say if you have ever tried to configure W3 Total Cache, WP Rocket is going to feel like a breath of fresh air.
However, if you want to get the most out of the plugin, then there are few additional settings which can boost your WordPress site performance even more.
Let's run through all of the features you can configure in the WP Rocket dashboard…
1.

Cache Settings
Let's start with the Cache section, basically, this tab allows you to control how your Site's caching functions.
There are basically three options you'll find under Cache Tab:
1. Mobile Cache – First you can choose whether you want to enable Caching for your mobile visitors, and if so whether to use separate cache for mobile visitors. This is helpful if you want to give a unique experience to your mobile site visitor and want to make sure that your mobile visitors are able to get the version that's specific to them.
2. Enable caching for logged-in WordPress users – By default, WP Rocket excludes the logged-in user from the Cache, to ensure that you always get the original version of your site. However, If you are allowing public registration – like a membership site – then make sure to enable this feature.
3. Cache lifespan – The set amount of time before your website cache is automatically purged, Recommended to keep it between 10-15 hours. However, if you are making changes to your site more frequently then you can even keep it between 5-6 hours.
2.

File Optimization Settings
From the File Optimization tab, you can enable minification and concatenation, as well as some other settings.
Basically, these settings let you reduce the size and number of your HTML, CSS, JavaScript files without touching any codes.
Here are our recommended settings:
3.

Media settings
The Media tab helps you optimize your site's images, videos, and iframe by implementing a few different strategies, most notably lazy loading.
With lazy loading, your website will wait to load content that's "below the fold" until a visitor starts scrolling down the page.
Additionally, if you embed a lot of YouTube videos on your site, WP Rocket also gives you an option to replace the YouTube embed with a static preview image. Then, once a visitor clicks on the static image, it will load the actual embed.
Beyond these two main functionalities, here you can also disable emojis and WordPress embeds.
4.

Preload settings
This tab lets you implement one of WP Rocket's most powerful features – cache preloading.
Normally, without preloading, the cache for a page is generated when someone actually visits the site.
That means if someone visits a Page, that page will load from the server. Once the page has been loaded, a cached version of that page will be created by the server as well as by the user's browser.
And now when someone again visits that same page, the cached version of that page will be served to the visitor.
Since we have set the cache lifespan to 10 hours, so after every 10 hours the cache gets automatically cleared.
Once the Cache got cleared, Now any visitor will not see the cached version (because the cache hasn't been built yet).
That's where Preloading comes in use, Preloading ensures that cached version of a page is available even after it's automatically cleared.
You'll find basically three option under Preload tab:
Enables preload bot
Detects Yoast XML sitemap for preloading
Prefetches DNS requests
4.

Advanced rules
The advance tab gives you detailed control over exactly what gets cached, for whom it gets cached, and when the cache gets cleared.
If you are a casual user, You probably won't ever need to configure this section. But for more advance user, the advance rules section gives you more control over How cache functions for specific URLs, user-agents, cookies etc.
There are five settings in 'Advanced Rules':
Never Cache URLs
Never Cache Cookies
Never Cache User Agent(s)
Always Purge URLs
Cache Query String(s)
If you are running a simple static blog, then you don't need to do anything in this tab.
5.

Database Tab
Database optimization is one of the unique and powerful features that WP Rocket offer. As no other Cache plugin offers this functionality in their plugin.
It allows you to clean your database and remove all those extraneous details that take unnecessary space which results in an ultimately fast response of database queries.
6.

CDN Tab
CDN tab helps you connect to your CDN provider by enabling you to rewrite your URLs to serve content from the CDN.
7.

Heartbeat control
The WordPress Heartbeat API is an always-running feature that helps keep all elements of your WordPress website in sync with each other.
The problem is that all of this real-time data sharing eats up server resources.
So, WP Rocket allows you to disable or Change how frequently the API sends requests.
8.

Tools tab
From the Tools tab, you can import or export WP rocket settings to use on multiple websites.
As I mentioned in the beginning, WP Rocket is a premium caching plugin, and there are three purchasing options.
All three plans offer the full feature list – the only difference is in the number of sites each plan supports.
Single: $49 for 1 year of support and updates covering use on 1 site.
Plus: $99 for 1 year of support and updates covering use on 3 sites.
Infinite: $249 for 1 year of support and updates covering use on an unlimited number of sites.
By default, your license will automatically get renewed after one year and a 30% discount will get automatically applied to your renewal price.
However, you can easily disable the auto-renewal option through your account area on the WP Rocket website.
WP Rocket Money Back Guarantee
WP Rocket also offers a 14-day refund policy, in case you're not happy with their plugin.
So, If the plugin doesn't meet your expectations, you just need to raise a refund request and you will get you 100% money back within 3 days.
WP Rocket Plugin- Frequently Asked Questions
Is It Worth Investing in a Premium Caching Plugin WP Rocket?
Till now, this WP Rocket review has revealed that this premium Caching plugin is not only easy to use but can also measurably increase the speed of a WordPress Site.
I do agree that there are lots of free performance plugins available on WordPress repository that you can use to improve your website speed.
However, they usually offer a piecemeal approach – Like one plugin for page caching, another for lazy loading, another for minification, another for database cleanup, etc.
That makes things a little more complicated and harder to maintain.
WP Rocket combines all these performance optimization features under one roof in a convenient, user-friendly dashboard.
Everything is already built to work together, and you'll only need to update one plugin in the future.
So, I would say if you are willing to pay for functionalities, convenience, time and simplicity – spending $49 for WP Rocket is worth it.
I 've tried to cover every possible thing about WP Rocket in this article. Still, if you have any questions related to the WP Rocket plugin, Just leave your comment below.