Welcome to the First Episode of the Interview series on Blogging Nova.
The reason behind starting this series is to give you knowledge about phenomenal ways to build a successful blog and make money online from the expert in the industry.
Very first guest today on our blog is Santanu Debnath Who is the founder of Blogging joy and a very popular Facebook group The Bloggers' Team [Let's Grow Together]I met Snatnu last year through his Facebook group who also inspired me to start my own facebook group.
In this interview with Santanu Debnath, We are going to discuss few great things to build a successful blog as well as the Facebook group.
Are you ready? Let's jump into the Santanu Debnath's interview.
Q1. Hi Santanu, welcome to Bloggingnova, Can you please introduce yourself to our audience?
Thank you, Shivam for giving me this opportunity to express myself in front of your readers.
Hello friends, this is Santanu Debnath. I am a common man like you. I am an IT professional and have been working for an MNC after finishing my graduation. That is what I do to earn my bread & butter.
But to feed my passion and my inner-self, I blog. I am a passionate blogger and run a blogging niche blog BloggingJOY.com with a very active Facebook Group.
I made many awesome friends on social media, the best place to find like-minded people. And that is what motivated me further to share useful articles & tutorials on my blog. I mostly write about WordPress, Blogging Tools, How To Blog, etc.
Read also – How SEMRush Increased My site Traffic by 125% in 6 Months
Q2. What does a typical day in your week look like?
As I said, I am a typical software professional. So, 5 days of the week are dedicated to my office.
Typically, my day starts with 30-45 minutes of exercise. I have started running a few months back but finding it a bit challenging to continue.
However, I am determined to give my first 1 hour to my health. I am an early riser and wake up max by 5:30-6 in the morning.
After that, I & Manidipa start preparing our son for the school, followed by our breakfast. On weekdays I am able to give 2-3 hours max to blogging. Few hours before going to the office and at least one hour at night.
These days, after starting the Facebook Group I am finding it very difficult to manage time for both the group as well as blogging.
But on weekends, I make sure I am giving more than enough time to blogging without impacting to my other priorities & expectations.
I mostly write on weekends to meet with my content publishing expectations.
Right now, I am writing for this interview, it's Sunday morning at 10:00 AM. I will write for next 1-2 hours happily. This is how my life is going on.
Key Takeaway: It is not necessary to take blogging full time from Day one. Whether You are a school student, college student or an office guy, You can do Blogging whenever you get time. If you are giving at least 1-2 Hour a day it is more than enough in beginning days.
Q3. When did you get the idea of starting a blog and making a full-time income from it?
First of all, I am not a full-time blogger yet. Whatever money I am making from blogging it is my extra income source.
Frankly speaking, I was looking to generate a passive income source besides my job back in 2007. At that time, I got into various money-making schemes like MLM, Data entry Jobs, Email click, etc.
I tried so many ways but ended up discovering that all were nothing but scams.
At that time, one of my friends pursuing his medical journey told me that he was doing something and making money from AdSense.
I didn't have much connection with him, so this didn't work longer. But that discussion kept bugging me what is AdSense and how come it can help you to earn money.
Without any knowledge, I have created a 1-2 page website following some website which was selling some eBooks or make money schemes.
I have applied for AdSense and it got approved immediately. Those days it was so easy to get AdSense account approved.
Anyway, this didn't work much as I didn't have any knowledge about SEO, how to get traffic etc. And I got engaged too much with a job and new projects.
In 2009, we started a recipe blog as cooking is our best time pass.
It got a good response and we started earning a few pennies from Google AdSense. As a hobby, we were enjoying that part, but earning was almost nill.
I used to read a lot, and while exploring I came across ShoutMeLoud and got to know about affiliate marketing.
Gradually I have realized how to make money through affiliate marketing and Google AdSense.
And my first website was quite successful and I was able to make $400+ from AdSense every month at that time. It continued for 1-1.5 years and after that Google hit that website.
I had no clue what Google was doing and why traffic dropped. Without any knowledge, I did a lot of changes on the website but was never be able to regain that website.
In fact, I have moved from AdSense to affiliate marketing by that time. Gradually built my interest in WordPress & Blogging. Which gradually helped me to create a couple of micro niche websites and authority websites.
But right now, I am focusing on growing one website after experimenting for these many years. I have created many websites, most of which failed in terms of making money. The reason behind that is not being able to give enough time to continue the plan.
Read also: 25+ High Paying Google AdSense Alternatives In 2019
Q4. What is the biggest mistake you made when you started Blogging?
My biggest mistake in blogging is consistency and not being able to focus on one niche. As a beginner, every niche will attract you and you will find that the other niche is always good to target.
I also did the same thing year after year. I started a blog on recipes, then realized that personal finance is my interest and I have moved to finance. But never give my 100% to build authority.
Later on, I have created few websites on affiliate marketing, Adsense, etc. But none of them worked as I didn't have a solid plan to grow those websites.
And due to my job, I had to change cities multiple times. And every time I had to discontinue blogging. So, inconsistency is the biggest problem in blogging. And in fact, in any career.
Whatever you are doing, you have to do it continuously to build a loyal audience. Authority is the toughest thing to build and it takes time and huge effort.
Blogging is no more fun or time pass activity. I know that we can easily create a website and rank it for money keywords with SEO & backlinks.
I did this already, but that was a short term journey only. That website was able to generate money for a few months (I made more than $5000 last year). But right now, it's a dead website.
So, we need to put enough hard work to build authority, build a good blog which will be helpful for people. And need to be focused & consistent to create value for the readers.
Key Takeaway: Same thing happened with me when I was new to blogging, I was continuously creating blogs on the different niche in every 2-3 month. But ended up getting nothing. So if you are a beginner then don't attract toward other success. Just start one blog in which you are genuinely interested and work consistently on that, you will definitely get success in the long term.
Q5. As you are the founder of a very Popular facebook Group "The Bloggers' Group"? So, From where did you get the idea to start a facebook group and does it bring the results you expected?
I wasn't at all active in social platforms till last year. But I was always following a couple of Facebook Groups for technical help or guest posting. But was never involved in any discussion, simply was following what others were doing.
The reason behind this is very simple, I just blog occasionally besides my regular job. And I don't have any plan to pursue blogging seriously or never thought that I could help someone.
But, during December 2018 I found Anil Agarwal started his FB group. At the same time, I came across Sumit Sao and his FB group. I don't know what came to my mind, but I thought to jump into blogging breaking all my hesitations and hickups to started responding to people.
Within the first 2-3 weeks, I have started getting the feedback that my responses are quite helpful, and I am polite enough to take people's responses.
Gradually I got the idea to start a FB group to build my own audience.
Initially, the intention was to create an audience to get traffic to my website. In fact, this is what happening right now also, but I never realized that I will discover my true character through that.
Yes, this FB group has helped me to start interacting with people and making friends. I don't have many friends in my social life & office. I used to think that this is how the life of an introvert person is in our society.
But, I was totally wrong. I am able to make friends, there are people who are finding my thoughts and work very useful.
I am able to influence others and have started getting good feedback from people.
So, yes this FB group gave me more than what I thought actually before starting this group. And I just want to say thanks to all those lovely people who have connected with me through that group and supporting me continue to grow that as a family.
Key Takeaway: If you want to build an authority Blog then just don't limit your self to Google organic traffics. These days social media is playing a vital role for a successful blog. Join different Facebook group also you can create one for your self, make new friends and help others. Nothing can be better than this to build trust and authority…
Q6. How can a New Blogger attract or drive traffic to their Blog?
Well, that's the million-dollar question. As I already said, Blogging is no more just a hobby. People from the established background, with settle high paying jobs, are leaving their comfort zone and getting into blogging.
So, bringing traffic is the toughest thing in blogging. If you think that you can follow some steps like build quality links, write content, share in social media, etc you are done, let me tell you, it may work for a short time, but not for long term.
You have to understand the purpose of your blog. Why people will read your blog? And accordingly, need to build your audience, interact with your audience and help them to connect with your blog.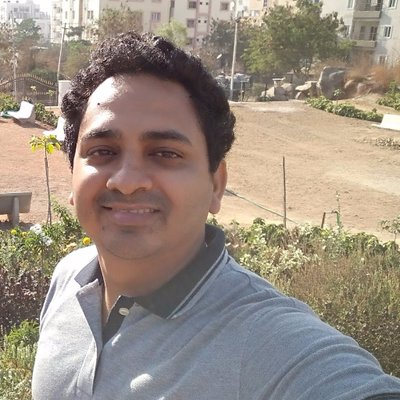 It will take time and patience and a lot of sacrifices. But this is the only way to get traffic.
If you ask me to make it very technical and crisp for a money-making blog, then here is what you can do.
Choose low competition keywords.
Write long content with every single information. If possible try to write better content compared to your competitors.
Build high-quality backlinks through broken link building, blogger outreach, guest blogging, etc.
I am sure you have read these awesome tips millions of times in every single blog. These things definitely work, if you can do them properly.
And to do that, you have to come out of your comfort zone, need to talk to other bloggers, network with fellow bloggers. I am sure your blog will start getting traffic with time.
Key Takeaway: If you are a beginner then choose a low competitive keyword. SEMRushis a great tool to find the low competitive keyword. Write at least 1500-2000 words article and promote it over social media. Also, make sure to spend time in connecting with other bloggers by doing interviews with them or writing roundup posts etc. In the long term, it'll help you will get benefitted.
Q7. Please share your favorite 3 tips to build a money making blog in 2019.
Well, money-making blog is not the right term according to me. We never say that this is a money-making business. As it's obvious that business will definitely generate income. Although that is not guaranteed, so it is for a blog.
You have to consider blogging as a business if you really want to make money out of this. Hobby bloggers are different. But generating income from blogging is not that easy.
Why? Because competition is very high these days. You have to understand how to reach to your audience, how to convince your audience so that they become your customers.
Here are a few things I can share to conclude this discussion.
Whatever is your income stream, Google Adsense or Affiliate marketing, you need an authority website first. You can definitely create a micro-niche blog to target a single product. But remember that, you have to convince the user with your content to make a customer. To create a better website with good user experience, fast loading and visually appealing.
Organic traffic plays the biggest role to get potential customers. You have to know how to rank your articles on Google or other search engines. Read more about SEO, follow authority bloggers, research your competitors to improve your knowledge.
Don't just depend on Google only You can reach to your targeted audience through advertising also. Facebook ads are very popular and if you can learn how to run FB ads, you can make wonders. So, follow the trend and try to use different channels to target your audience. I am sure you can make money from your blog
Explore More awesome contents-
Wrapping it up
I know I have stretched this interview a little long. But I love writing and sharing whatever I learned from my mistakes. My intention is to help people with my failures & mistakes so that someone should not waste these many years like I did.
Blogging is a wonderful way to pursue your passion. If you think making money from blogging is easy and you can do it easily, then please don't take me wrong. You will fail soon and may stop blogging. It is truly a passion-driven profession. You have to love blogging to stay for the long run.
Thank you so much once again, Shivam for giving me this opportunity to get featured in your awesome blog. Wishing you very good luck in your blogging career. 😊
Thank you Santanu…