It's no more a secret that Building an effective email list is one of the best ways to grow your blog and Business.
But when it comes to start building your list, you need a simple way to ask the right people to join your list at the right time and palace.
Make sense right?
To accomplish all three goals at the same time, you need a simple tool to help you create and display email opt-ins – through which your website or blog visitor can give their email to you.
Although there are plenty of opt-in form plugin available for WordPress today, "OptinMonster" has been my all-time favourite.
I've been using this plugin for my blog for a long time and it has immensely helped me to grow my email list.
In this OptinMonster review, I'll show you some especially powerful features of this lead generation tool. Then, I'll go more in-depth and show you exactly how you can create high converting email opt-in-forms to build your email list.
Why You Need A Lead Generation Plugin?
You'll find plenty of case studies on the internet which proofs that more than 75% of users visiting your site will never come back to your site.
This is where lead generation comes into use.
Lead generation allows you to capture those users by opening a communication channel between your blog and readers.
This communication channel could be asking them to follow you on Twitter, Liking your Facebook page or Joining your email list (Most effective).
When it comes to lead generation, Email is the most commonly captured lead. Simply because it is the most cost-effective way to reach out to your users and customers.
But the problem is, adding a simple signup form to the sidebar of your website is not going to work well because users often ignore "basic" signup forms.
This is the reason you need an advance lead generation solution for your WordPress site.
Because Without a good lead generation plugin, 70-80% of users visiting your site will never come back again. However, a properly integrated opt-in and cleverly used lead capturing plugin can convert those visitors into subscribers and paying customer in the long term.
OptinMonster Review: How It Helps You Grow Your Blog & Business?
After using this tool for more than a year, I can say OptinMonster is more than just a normal opt-in and lead generation tool.
It is a complete conversion optimization software that helps you grow your email list, increase sales and revenue.
Although you can find a lot of case studies of OptinMonster for different purposes, but in this OptinMonster review, I'll focus more on how this simple tool can help you in your overall blog growth. (In terms of email list, users-connection, and affiliate sales)
1.

Grow Your Email List Quickly

OptinMonster makes it easy to create opt-in-form that actually converts.

With its behavior detection technology, you can show the right campaign to the right people at the right time.

This way you can ensure that your opt-in forms are displayed when your website visitors are most repetitive to subscribing to your list.

Let's understand OptinMonster advance power with an example:

Suppose you were mentioned on a top blog in your niche. (Eg Shoutmeloud in my case), then perhaps you would want to set a targeted campaign for the people visiting your blog from that particular blog (ShoutMeLoud).

With OptinMonster you can show a highly personalized message to all the visitors visiting your blog from that particular blog.
(OptinMonster referral detection feature allows you to show campaign based on the referral source to turn your target visitors into subscribers.)
This is just a one of the unique feature of Optin monster, there are plenty of advance feature available in OptinMonster which can help you grow your email list (I'll discuss later in this post)
2.

Increase your Affiliate sales or Direct sales

When it comes to promoting an affiliate product on a blog, many bloggers take one of these two approaches.

They are either too pushy and salesy or they are super laid back with a "click if you want, otherwise no worries" attitude: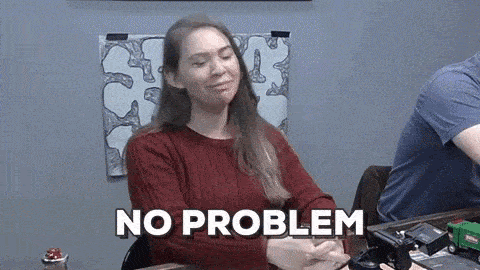 The problem is neither of these approaches works very well for an affiliate marketer.
Here an affiliate marketer/blogger goal should be striking the right balance between the two.
And adding optinMonster's exit-intent popup is the perfect way to nail that balancing act.
First of all, What is an exit intent Popup?

Well, an exit intent popups are a special kind of campaign that only appear when a user is leaving your website.
Creating a targeted exit intent campaign for your affiliate product promotion works well because your reader has already shown interest in your page's content simply by visiting. So when they are about to leave your site, you can give them one last recommendation related to the content they were viewing.
Let me show you an example:
This is the screenshot of an exit-intent popup that appears on my website when my readers are about to leave my SEMrush Review article.
As you can see, whenever my readers are about to leave after reading the SEMRush review, I simply show them an offer that is officially offered by SEMrush.
And this gives me one last chance to convince my reader to visit the product landing page.
This is a very popular affiliate marketing tactics used by many professional affiliate marketers to increase affiliate sales.
3.

Turn Your First-Time Visitors Into Regular Visitors

As I mentioned in the beginning of this OptinMonster review, Over 70% of first-time visitors will never return back to your site.

This is especially a serious issue from a business owner's perspective, Because 70% of visitors never coming back to your site means waste of more than 90% of your marketing effort as well as you are losing money in customer acquisitions as well.

(Not applied to only e-Commerce sites, even a digital entrepreneur selling his online course or ebook is facing the same problem)

With an email list, you can build a connection with your visitor and encourage them to visit your site more often or even directly promote your product through emails.

So, rather than sitting idly while you're potential customers are leaving your site, you can OptinMonster plugin to show the targetted campaigns.

That way, you can covert your first-time visitor into an email subscriber and possibly turn them into regular visitor.
What other's are reading – Thrive Architect Review – Our Honest Assessment of Thrive Architect After 1 Year and 7 months
What Makes OptinMonster different from other Lead generation tool?
1.

OptinMonster's user interface is sleek and beginner's friendly

The first thing which makes me fall in love with the Optinmonster is their simple and clean User interface.

Without any doubt, it makes creating & designing your Opt-in forms much easier than most of the other lead generation plugin available in the market.

OptinMonster has organized pretty much all the functionality into a set of tabs – So that you don't have to click around a bunch of different screen like most of the optin-tool for you to do.
Though the sheer quantity of options available may take a few minutes to find your bearing. However, once you have got the hang of things, you can see that the Optinmonster is really a very powerful tool.
2.

Create a variety of different lead generation campaign type
If you have ever used an opt-in form tool, you may have seen that most tools offer you industry standard "lightbox Popup" & "Inline" opt-ins.
OptinMonster was launched in 2013 with only three types of opt-in forms. Since then, they have added more options to the list of campaign form types, and it currently stands at as many as eight sign-up form types — each with its own variety of templates.
3.

OptinMonster FREE Premade templates makes easy to to get started

If you are designing an opt-in form for the first time, there is a good chance that staring at a blank canvas fills you with a deep sense of dread.

That's where pre-made templates come in use. OptinMonster Provides tons of tried and tested sign-up form templates for each type of campaign.

To date, I have liked Optin-forms templates of only two Plugin – Thrive leads & OptinMonster, Otherwise, almost everyone will offer you basic templates that are not optimized for conversion.
All of their templates are 100% customizable through their intuitive form editor. Means you can change text, image, video, font, color, etc as per your need.
4.

Detailed triggering option with Multiple rules

One of the core areas where OptinMonster excel over any other optin form creator tool is detailed triggering and targeting rules.

From Geo-Location Targeting to Device-Based Targeting, from Page-level targeting to cookie retargeting, OptinMonster comes with all the possible triggering and targetting options that generate more leads, attract more subscribers, and make more sales.
In fact, with OptinMonster you can set up multiple display rules for each campaign and even A/B test multiple display rule, so you can find the combinations that work best in your case.
Recommended reading – 25 Secret I wish I Had Known Before I Started Blogging
5.

Clever MonsterLinks – High conversion with great user experience

Optinmonster comes with a great feature called as MonsterLink. It adds a two-step opt-in to any link, image, button in your content. And When your visitors click on that image or link, there's a popup asking them to subscribe.

According to Optinmonster, this triggering feature can convert 125% faster than the standard Opt-in forms.

It basically uses the psychology principle known as the Zeigarnik Effect which states that "those people who initiate to click are more likely to finish the process."

Since a site visitor has already taken the first action by clicking on the link or a button, they are much more likely to subscribe to your list. That's why MonsterLinks is considered far more effective than any other traditional opt-in forms on your website.

As per my experience – Monsterlinks converts very well if you are offering freebies to your site user.

Want to see an example?

Here is how Brain Dean (Backlinko founder) using Monster link to display 2 steps-optin on one of his blog posts.
6.

Dedicated WordPress Plugin makes implementation super easy

As I earlier mentioned OptinMonster is a cloud SaaS tool rather than a normal WordPress plugin, so you might be worried that it'll be hard to integrate your opt-in forms with your WordPress site.

But you don't have to be!

In fact, OptinMonster was initially launched as a WordPress Plugin in 2013, but later they converted into the cloud-based platform to make it more versatile and accessible for different platforms.

But even today, OptinMonster offers a dedicated WordPress plugin that lets you manage your all campaigns right from your WordPress dashboard.
Talking about my experience – I felt it is super easy and simple, aside from the fact that you'll still need to create & design Opt-in forms in the cloud interface, You would never realize that OptinMonster is not a dedicated WordPress lead generation plugin.
8.

A/B testing for the effective email marketing campaign

Most split-testing tools are very complex to set up, but you can't run effective lead generation campaigns without split testing.

That's why OptinMonster has built A/B testing functionalities right into their dashboard so that you can split test your campaigns and eliminate the guess works.
With OptinMonster creating A/B test is done with a click of a button. Once you have named your split test, you can then try different content, headlines, layouts, styles, and campaign triggers to see which opt-in form converts better.
Once your split testing setup is complete, your split test campaign will appear in the dashboard along with your original campaign and you can easily see how well they perform together.
How to create an email opt-in form through OptinMonster?
Now let me demonstrate all the above-mentioned features in action so that you can understand the whole process and decide whether to go for Optinmonster or Not.

Step 1: Create a new campaign
First of all, log in to your OptinMonster account and click on the "Create Campaign" button.
Now choose a campaign type. (I've already discussed all the available campaign type above) For this tutorial, let's go with "Popup." This campaign type is very popular as they are attention-grabbing and converts well.
Once you have chosen a campaign type then depending upon your campaign type you can choose a campaign template.
As I have earlier mentioned in this Optin monster review – they have more than 25-50 premade templates for each type of campaign.
These templates allow you to quickly create relevant opt-in forms. One small weird thing you'll notice here is OptinMonster shows these weird graphics instead of an actual graphic, but don't worry you can easily check the preview of these Sign-up forms by clicking on preview buttons.
Next, give a memorable name to your campaign and you can also select your website where you want to display the campaign.
Editor's Note: You can create multiple campaigns for your site, especially if you are promoting different offers for different piece of content on your site.
Step 2: Customize your form in the intuitive Form editor
Once you have completed the above steps, you'll be taken into the drag and drop campaign builder where you can customize and configure your opt-in form.
The Optin monster form builder interface consists of two parts
Form configuration options on the left, divided into a set of tabs
A live preview of your form on the right
Editing your campaign in OptinMonster is super easy.
All you need to do is click on the element you want to edit and it'll bring up the editing tools for that element in the left-hand side of the campaign preview.
Beyond all these form customization features, you'll find three different tabs where you can configure your opt-in form.
I'll go through each below.
1. Yes/No Tab
Yes/no is an additional opt-in form available for each campaign in OptinMonster. This opt-in includes two different buttons: one button to opt-in, and one button to opt-out.
So, if you enable this option, your visitors will first need to choose from two yes/no options before they see the actual opt-in form.
Here is a quick look at how yes/no opt-in looks:
In my example, When my website visitor will first click on "Yes! I want the ebook" button then only the actual opt-in (where I'll ask him for his name and email) will be displayed.
But if he/she clicks on "No I don't want to grow my business" then no new opt-in will be displayed to him.
This yes/no feature is not a great fit for every type of campaign, but for some campaign, it actually converts very well.
If you don't want your visitor to see the Yes/no opt-in first – then just disable this option and no yes/no opt-in will be displayed to your visitor.
2. Optin Tab
This is where you can configure most of how your actual opt-in form looks.
Here you can customize all the existing elements of your template as well as add new elements like button, countdown, divider, icon, opt-in field, text and video to your form.
3. Success Tab
Success Tab basically lets you configure what happens when a user fills their email address and click on the submit button.
You can basically display a custom success message, redirect them to another page or Close the campaign and show the current page.
I personally redirect my site visitor to a personalized thank you page created with a page builder like Thrive architect.
Step 3: Set Display rules
Depending on the type of campaign you are creating, you'll have a different option in the Display rule tab which lets you govern how and when your opt-in form will be displayed on your website…
For example: If you are creating a Pop-up form then you can set the length of time your site visitor will wait before the opt-in form displayed, alternatively you can make use of brilliant exit intent trigger, etc.
Over The years OptinMonster has been regularly updated with the new Options for controlling when Your sign-up form will be displayed, where on your site it'll be displayed and who can see that form.
As of now, there are more than 20-25 trigger condition available in OptinMonster, but here are few of the most used trigger option (Which you'll also use most of the time)
To continue with our example, here I have selected the time-based trigger – Which means my opt-in popup will appear once a visitor has spent 10 seconds on my site.
Step 4: Add an Email Integration
To collect the email address of your website users, you'll need to connect your opt-in form with your preferred email service provider.
OptinMonster provides seamless integration with all the popular email service providers including Convertkit, Mailerlite, Mailchimp, Aweber, Constant Contact, GetResponse, and Drip.
To continue with our example, Here I am connecting my opt-in form with Convertkit (Email service provider which I personally use).
First of all, you have to select your email service provider from the drop-down list.
Now you need to enter your Email service provider's API key into the blank box.
Step 5: Publish your opt-in form to your site
Once you are done with the editing and integration process, finally you are ready to publish your opt-in form to your site.
To do this first, you need to change the Status toggle from Paused to Live.
Now scroll down a little bit to see OptinMonster's range of publishing options.
While they have allows you to embed OptinMonster forms on any type of website via code snippet, but if you are a WordPress user then you can also download their dedicated WordPress plugin that will make the process super painless.
To use the OptinMonster plugin, you just need to enter your API key to connect your plugin with your Optinmonster account.
Then you'll be able to easily manage all your Optin forms directly from your WordPress dashboard.
Once you are done with the publishing process, Finally your Opt-in forms will start displaying on your website according to the display rule.
How is optinMonster support service?
Being a paid lead generation solution, OptinMonster comes with premium support through a ticket-based system.
The average response time for their ticket is excellent. They have built their in-house support team consisting of experts who're well-versed in the product and the conversion needs of their customers.
My personal Experience with their Support team:
One day one of my opt-in forms was not appearing on my content even after setting everything properly.
So, after a few hours of figuring out everything from my self, I finally raised a ticket and explained the problem.
Within 15 minutes, I got reply from them that my caching is conflicting with the opt-in form. As per their instruction, I excluded their JS from my caching plugin and it solved my problem.
So, I 'd say my personal experience with their support team has been so far so good.
How much does OptinMonster cost?
OptinMonster offers Four different plans, each of them available as a monthly or a yearly fee.
The pricing of OptinMonster starts at $9/mo for a single site with all the basic tools.
Their next "Plus plan" costs $19/mo which includes everything you get in the basic plan, plus advance features like Monsterlink, exit-intent, and inactivity sensor.
Their third and most popular "Pro plan" costs $29/mo, which provides everything you get with Pro plan with 3 site license.
Their fourth Grow Plan priced at $49/mo which supports 5 sites and includes everything you get with Grow plan with the highest page limit.
14 Days No condition Money Back Guarantee:
If you have purchased OptinMonster and if it doesn't grow your leads and subscribers – You can get 100% refund from OptinMonster.

Do I recommend using OptinMonster for your site?
If you are serious about building your email list, then you'll need to invest in the right tool and technology to get the maximum ROI.
OptinMonster is a complete lead generation solution that requires a minimal amount of work and you can double the number of email signup and sales within very little time.
Additionally, If you are someone who doesn't like the idea of Pop-up forms, then Optinmonster provides you plenty of different campaigns like slide opt-in, Sidebar Opt-in, Mobile opt-in, inline-opt-in and so on.
And the best part is you get all types of targetting and triggering functions that allow you t display your form at the right place at the right time to the right people.
I have personally got very good results after using this plugin from last year.
Special Offer for Bloggingnova Readers!
OptinMonster Discount Coupon Code
If you are planning to get OptinMonster today, then I have a great deal for you.
You can use Coupon Code "VIP20OFF" to get 20% discount on any OptinMonster premium plan.
Here is how you can avail the discount offer:
Step 1: Click on this special link to visit OptinMonster.
Step 2: Select the plan according to your needs.
Step 3: Click "have a coupon?" option and enter the VIP20OFF into the coupon box to get 20% off on your plan.
I hope you'll find this OptinMonster review helpful, If you have any question about OptinMonster – Do let me know in the comment section.